Crowdstrike with OETC
Secure your organization with a cost-effective, scalable cloud-native security platform that protects endpoints, cloud workloads, identities and data.

CrowdStrike's mission is simple:

Keep customers safe from breaches

.
CrowdStrike customers are proud to tell their story of how the Falcon platform meets their security challenges of today and allows them to defend against the adversaries of tomorrow. The CrowdStrike Falcon platform is flexible and extensible with endpoint and identity security modules designed to protect against today's sophisticated threats
Maintain the trust of your community
Protect sensitive data and critical infrastructure while meeting compliance regulations
Stay ahead of your adversaries
Develop and operationalize your security strategy under a single, comprehensive platform delivering best-in-class prevention, detection and response capabilities
Secure digital assets
IT modernization efforts are transforming how organizations engage with governments and educational institutions while they shift to the cloud, where security can be rapidly deployed at scale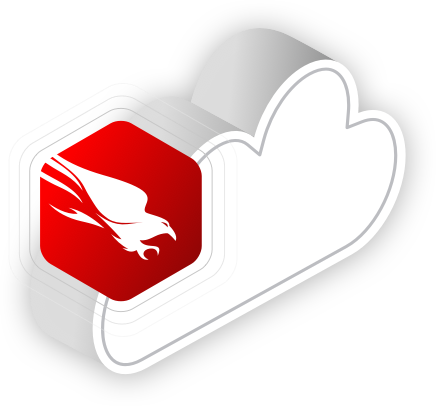 Crowdstrike Security Cloud
Defend enterprise organizations without compromising speed and performance with a cloud-based architecture to secure workloads and workforces anywhere and at any given time.
Achieve speed, accuracy and context with massive scale
Meet your needs with flexibility and extensibility
See immediate time-to-value with no additional hardware or software requirement
Eliminate complexity and simplify deployment to drive down operational costs
Meet your compliance and regulatory requirements with regional cloud options
Modularity
The CrowdStrike Falcon platform is designed as a highly modular and extensible solution that ensures that customers can solve new security challenges with a single click — without the need to re-architect or re-engineer the solution, removing friction associated with security deployments.
CrowdStrike Store is an enterprise marketplace with native CrowdStrike applications and third-party applications fully integrated with the platform for customers to try, deploy and purchase.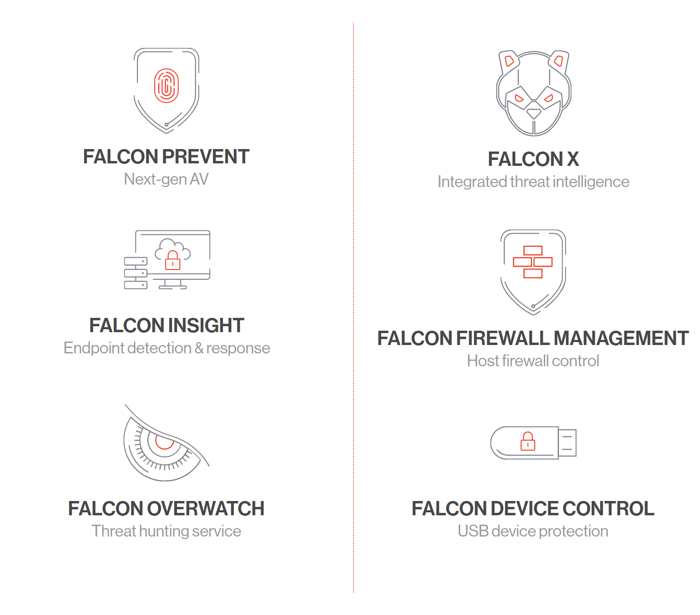 Request a Crowdstrike Demo